Roadshow Gives Back
As a small locally-owned business in Memphis, we feel it's really important that we stay involved in the community and support our fellow Memphians whenever and wherever we can. So, we have a new strategy in place for 2019: #RoadshowGivesBack. Every month this year we will support a different local charitable organization or nonprofit. If you want to get involved, contact Roadshow BMW or visit our BMW dealership in Memphis, TN, to learn more about our partnership each month.
Girl Scouts Heart of the South
This April, we are partnering with Girl Scouts Heart of the South. We will donate $25 to Girl Scouts Heart of the South for every test drive here at Roadshow BMW or MINI. If we get to 100 total test drives, we'll double the donation. The maximum donation we will contribute is $6,000.
The Girl Scouts are all about practicing everyday leadership and preparing girls to empower themselves, because girls who lead the Girl Scout way are more likely to reach their full potential. By providing positive role models and mentors for girls of all ages, Girl Scouts prepares girls with the skills and experiences they need to empower themselves for life.
Girl Scouts Heart of the South strives to do that, right here in our area where girls need us the most. Recent data shows that economic conditions affecting girls in the U.S. have not recovered from the Great Recession that began in late 2007. In fact, they have worsened. Thirty percent of school-aged girls in Mississippi are living in poverty -- the highest percentage in the nation -- with Tennessee and Arkansas not far behind. Our girls also fare about the worst in the nation in areas of well-being such as physical health and safety, economics, emotional health and participation in extracurricular activities. These are key areas and issues that Girl Scouts seeks to directly address by becoming a positive force for change in girls' lives. The team at Heart of the South is committed to helping solve these troubling issues. Join with us! Get involved with Girl Scouts and be a part of our efforts to be an instrument of change to all girls in our area!
Previous 2019 Partnerships
St. Jude Children's Research Hospital
In March, we partnered with St. Jude Children's Research Hospital. Our donation will be made to St. Jude via the fundraising efforts of Ms. Millie Katzen, the first Memphian ever chosen to represent St. Jude Children's Research Center on the world marathon stage. And, to make it even more exciting, Millie is running in the Boston Marathon on April 15, 2019 in Boston, Massachusetts. Millie and her husband, Alan, both drive BMW vehicles from Roadshow and are great friends of the Roadshow family. We are so incredibly honored to support Millie in her training, her fundraising, and her representation of Memphis as a St. Jude Hero in Boston!

The St. Jude Children's Research Center is leading the way the world understands, treats and defeats childhood cancer and other life-threatening diseases. The mission of St. Jude Children's Research Hospital is to advance cures, and means of prevention, for pediatric catastrophic diseases through research and treatment. And, no child is ever denied treatment based on race, religion or a family's ability to pay.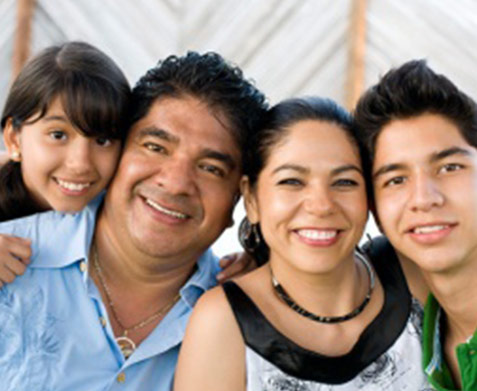 Memphis Child Advocacy Center
In February, we partnered with the Memphis Child Advocacy Center. The Memphis Child Advocacy Center's vision is a community where children are safe, families are strong and victims become children again. Their mission is to serve children who are victims of sexual and severe physical abuse through prevention, education, and intervention.
The Memphis CAC works to prevent sexual abuse, too, with their Stewards of Children sexual abuse prevention and response training. The CAC's prevention team is recognized as one of the top programs in the country. Learn more about the Memphis Child Advocacy Center at https://www.memphiscac.org/
Girls on the Run Memphis
In January, we partnered with Girls on the Run Memphis. GOTR Memphis is a 501(c)3 nonprofit organization dedicated to creating a world where every girl knows and activates her limitless potential and is free to boldly pursue her dreams.