View Inventory
View Specials
Value Your Trade
WARNING INDICATORS
There are a few things to keep in mind when you see an indicator light come across your dashboard. Please review the following indicator lamps below and refer to your owner's manual for further description. If at any time an indicator light comes across your dashboard in red that means the problem is more severe and you need to have the vehicle checked immediately without delay. If the indicator light comes on in yellow it means caution and that you should have the vehicle checked. 
If you have any questions about what an indicator light means or what you should do when that light persists please contact a member of our Service Team at (888) 310-8724.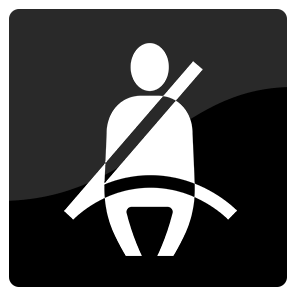 Safety Belts
The indicator lamp flashes or lights up and a signal sounds. Make sure that the safety belts are positioned correctly. The safety belt reminder is active at speeds above 5mph. It can also be activated if objects are placed on the front passenger seat.
Steering System (Integral Active Steering)
When this light comes on, with the engine running, turn the steering wheel all the way to the left and right several times in a uniform manner until the warning lamp disappears. Have the system checked if the warning lamp does not go out after moving the steering wheel approximately 6 times or if the steering wheel is at an angle.
Airbag system
Belt tensioners and/or airbag system failed. You should have the system checked immediately. Fasten the safety belts away.
Door Ajar
The vehicle door is open
Check Engine
The warning light flashes under certain circumstances: This indicated that there is random misfiring in the engine. Reduce the speed and have the system checked immediately, otherwise serious engine misfiring within a brief period can seriously damage emission control components.
Antilock Brake System
The driving stability control systems, including ABS and Tire Pressure Monitor, have failed. You can continue your journey. Reduced braking and driving stability. Drive cautiously and think well ahead. Avoid braking with full force, driving on rough tracks, and depressing the accelerator pedal to full throttle or kick down position. Have the system checked immediately.
Brake system
Check the brakes
Oil Level Low
This signal means that your engine oil level is too low. Add proper oil immediately.
Coolant Level
This indicator light indicates that your coolant level is too low. Add coolant immediately.
Brake Fluid Level
If this signal lights up in red, your brake fluid is too low. You can continue your journey but moderate your speed and exercise caution. Have the system checked! If this lights up in yellow, your hilltop feature has failed. This means that the car will not be held in place after the brake is released. Have it checked immediately!
Service vehicle
If this signal lights up in red, your service is overdue and you need to schedule a service appointment and bring your vehicle in. If this lights up in yellow, then your vehicle is due to service.
Temperature Warning
If you hear a ding and see this indicator lamp then the outside temperature has reached 37 degrees or below. Please be aware of road conditions as they could be dangerous.
Empty Light
Your cruising range is nor more than 30 miles to empty. You should refuel as soon as possible.
Traction Control
Your tires have lost traction due to a slippery surface
Gas Cap Missing or Loose
Make sure that the gas cap is correctly positioned and close it until it audibly clicks. Do not jam the strap between the gas cap and the vehicle.
Warning
Lights up in orange. Pay attention to other lights that may be on. It will come on when you have 1/4 tank of gas left.
Window Wash Fluid
Window washer fluid is low. Add more fluid as soon as possible.
Engine Overheating or Too hot
Carefully bring the car to a stop, switch oof the engine, and allow it to cool down. Do not open the hood; otherwise, there would be a risk of injury by scalding. Contact your BMW dealer.
Battery
Have your battery checked without delay.
Bulb Warning
The bulb of exterior lighting is out.
DSC Dynamic Stability Control
Activated for extra traction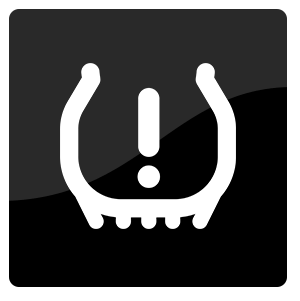 Tire Pressure Monitor
If this indicator lamp lights up in red, the tire has rapidly deflated. Please bring your car to a stop and check your tires. If this indicator lamp comes on in yellow, the tire pressure is off about 10% or more. Remember that as the temperature drops, that could cause the light to come on as well.
DASHBOARD INDICATORS
---
Turn Signals
Automatic Hold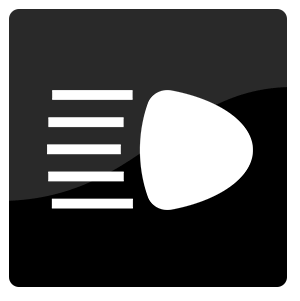 High Beams
Parking Lamps
Vehicle Detection
Lane Departure
Parking Brake
Front Fog Lamps
Active Cruise
Cruise Control