Buy A New BMW in 2020 &

RECEIVE 2 COMPLIMENTARY SEATS AT THE BMW PERFORMANCE CENTER IN EITHER SOUTH CAROLINA OR SOUTHERN CALIFORNIA.
Whether you're in the market for a new BMW or recently purchased a new BMW, we have an exciting opportunity to announce! Any lease or purchase of a new BMW made anytime in 2020 at our BMW dealership in Memphis, TN, comes with a complimentary new owner's track drive at the BMW Performance Center. At Roadshow BMW, we're thrilled to offer you the chance to experience legendary BMW performance the way it was meant to be experienced.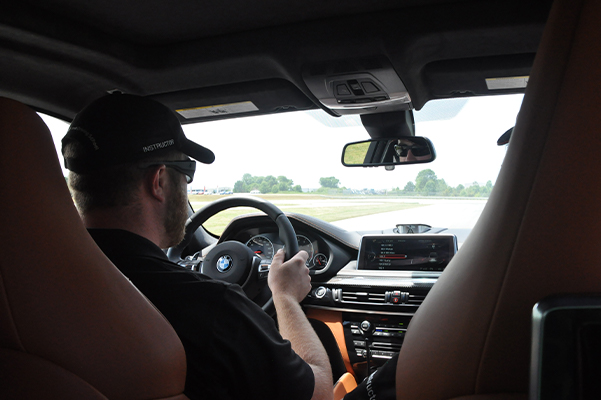 Any new BMW purchase in 2020 comes with this exclusive BMW Performance Center incentive. You'll receive two complimentary seats for a special owner's-only program at the BMW Performance Center in South Carolina or Southern California. This offer is 100% complimentary to all new BMW owners, courtesy of the BMW Performance Center.
The program consists of a three-hour experience, including classroom instruction, track driving, an off-road excursion, and an unbelievable Hot Lap ride with one of our professional drivers.
Eligible BMW owners who already purchased or leased a new BMW this year – or do so throughout the rest of 2020 - can claim this offer by contacting the BMW Performance Center at info@bmwperformancecenter.com, or by phone at 888-345-4BMW. You'll just need your VIN and the date of your purchase. We are also happy to help you with any questions you have - just click contact a specialist today!
*New vehicle purchases and lease customers only. Program certificates must be redeemed within one year of purchase. Offer holds no cash value and is not applicable for credit. See dealer for details.