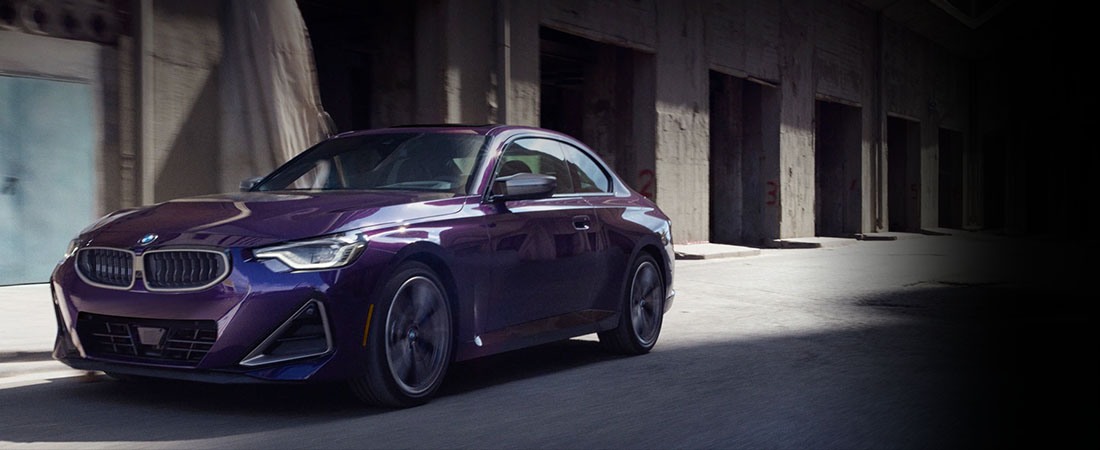 Dare to Compare 2022 BMW 2 Series

to the Competition.
Shop Now
Tennessee auto enthusiasts will want to take notice of the 2022 BMW 2 Series, for sale at our BMW dealer in Memphis, TN, as it may be the closest spiritual successor to many of the most iconic vintage BMW models. The 2 Series Coupe entices with a stylish, flowing design that hides a potent, muscular powertrain. The BMW 2 Series Gran Coupe is equally exciting and is even offered in the spicier M235i model. The holistic excellence of the 2 Series is most apparent when you compare this BMW against its main adversaries, the Lexus RC Coupe and the Mercedes CLA Coupe. Take a look below to see why the BMW remains the clear leader.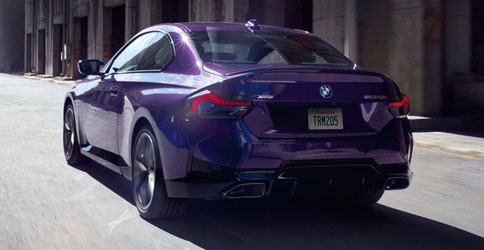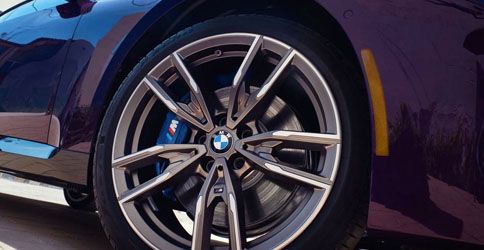 2022 BMW 2 Series Price vs. Rivals
There's no denying it: the 2022 BMW 2 Series is a better value than either the RC or CLA. To start, the base 228i Gran Coupe price comes in lower than the Mercedes-Benz CLA and 2022 RC MSRPs. If you're interested in the two-door 230i, you'll see the MSRP is just $36,350, which is far less than the $42,320 required to buy a 2022 Lexus RC. And that leads to another point: not only is the 2 Series the better value, it is also the only model here to offer two body styles. It's yet another reason why the versatile 2 Series is such an excellent option.
| Features | 2022 BMW 2 Series | 2022 Lexus RC | 2022 Mercedes-Benz CLA |
| --- | --- | --- | --- |
| Body Styles | 2 | 1 | 1 |
| Base Price, 2 Door | $36,350 | $42,320 | N/A |
| Base Price, 4 Door | $35,700 | N/A | $38,200 |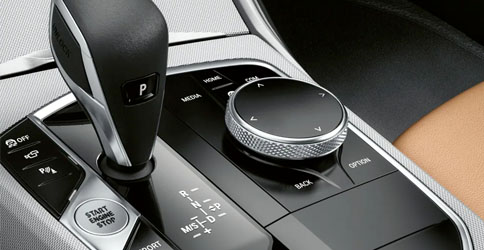 Compare 2022 BMW 2 Series Engine Specs
There's little doubt that the BMW 2 Series covers a wide spectrum of performance. Entry-level 2 Series models feature a powerful TwinPower Turbo 4-cylinder engine that comes paired with a quick-shifting 8-speed automatic transmission -- a gearbox with one or two more gears than most trims on the Lexus RC or Mercedes-Benz CLA. You can also upgrade to the more potent BMW M240i or M235i models, depending on whether you buy a 2 Series Coupe or Gran Coupe, respectively. Both use the same 8-speed automatic transmission and provide an excellent balance of driving engagement and everyday practicality. The RC and CLA offer their own high-performance models, but they'll be hard-pressed to outshine the 2 Series.
| Features | 2022 BMW 2 Series | 2022 Lexus RC | 2022 Mercedes-Benz CLA |
| --- | --- | --- | --- |
| Engine Options | 3 | 2 | 1 |
| Drivetrain Options | FWD; RWD; AWD | RWD; AWD | FWD; AWD |
| Transmission | 8-speed Sport Automatic with Sport and Manual Shift Modes | 6- or 8-speed automatic | 7- or 8-speed automatic |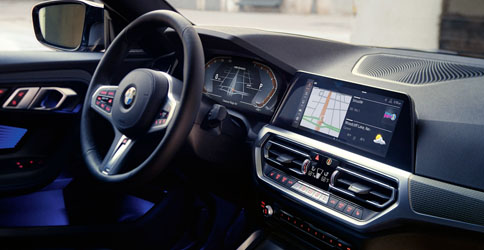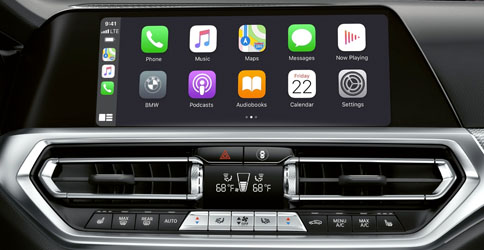 BMW 2 Series Cargo Space & Interior Features
Thanks to its two available body styles and smart engineering, the 2022 BMW 2 Series manages to offer not only soul but also impressive practicality. The 228i features more interior space than either of its rivals, proven by its leading rear-seat legroom figure. Drivers will also enjoy other features in the 2 Series as well, including the standard BMW iDrive 7.0 infotainment system that's housed in an 8.8-inch touchscreen. Among other features, the system comes standard with navigation -- you'd have to upgrade trims and pay more for this same capability on the 2022 CLA and Lexus RC.
| Features | 2022 BMW 2 Series | 2022 Lexus RC | 2022 Mercedes-Benz CLA |
| --- | --- | --- | --- |
| Base Touchscreen Size (in.) | 8.8 | 7.0 | 7.0 |
| Second-Row Legroom (in.) | 33.4 | 27.3 | 33.9 |
| Navigation | Standard | Optional | Optional |